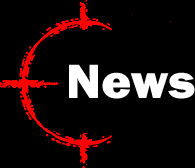 Overview
In ghost recon, you lead the ghosts, an elite American infantry unit using the most advanced technology the United States has to offer, onto the front lines and into the battle. The Ghosts are the spearhead of the United States Army's quick response. They are the first unit deployed into dangerous situations and are the last ones to leave when things get rough. As the leader of a platoon of Ghosts in the field, it is your responsibility to select your fire team members, train them, kit them out and command them once the shooting starts. You control them as they seek to execute your orders, which you give during the heat of battle, and complete their missions. Particularly spectacular performance and the completion of special objectives will unlock Specialist characters, who bring new weapons and new levels of expertise to your platoon.



The game consists of a series of fifth teen missions along a single storyline, which forms a campaign. While many of the game play elements of Ghost Recon may seem familiar if you have played Rainbow Six or Rouge Spear, it is an entirely different game in an entirely new setting. If you have played Rouge Spear or Rainbow Six, prepare yourself for the next square based tactical games. If you are new to this style of game, get ready for edge of your seat action and challenging tactical game play.



And in either case be ready to test your wits, your eye and your nerves against a terrifying new threat to world peace and security. The fate of the world just might depend on you.

System requirements

Computer: Pentium 2 with 450MHz processor or the equivalent

Memory: 128 MB of RAM

Operating System: Windows 9X/ME/2000/XP

Direct X: Direct X 8.0 or higher ( included on CD )

Video Card: 16 MB Direct X 8 Compatible 3D card

Drive Space: 1GB minimum drive space

CD-ROM: 4X or better

Audio: Direct X 8.0 compatible

Sound Card: Direct X 8.0 compatible sound card

Internet/Network Play: TCP/IP Internet or IP connection
Copyright © 2001 Red Storm Entertainment, Inc. is a Ubi Soft Entertainment company. All Rights Reserved.
Tom Clancy's Ghost Recon is a trademark of Rubicon, Inc. under license to Ubi Soft Entertainment.
Ghost Recon is a trademark of Ubi Soft Entertainment.